CSCO + SPLK - A Financial Engineering Driven Deal (Pt.2)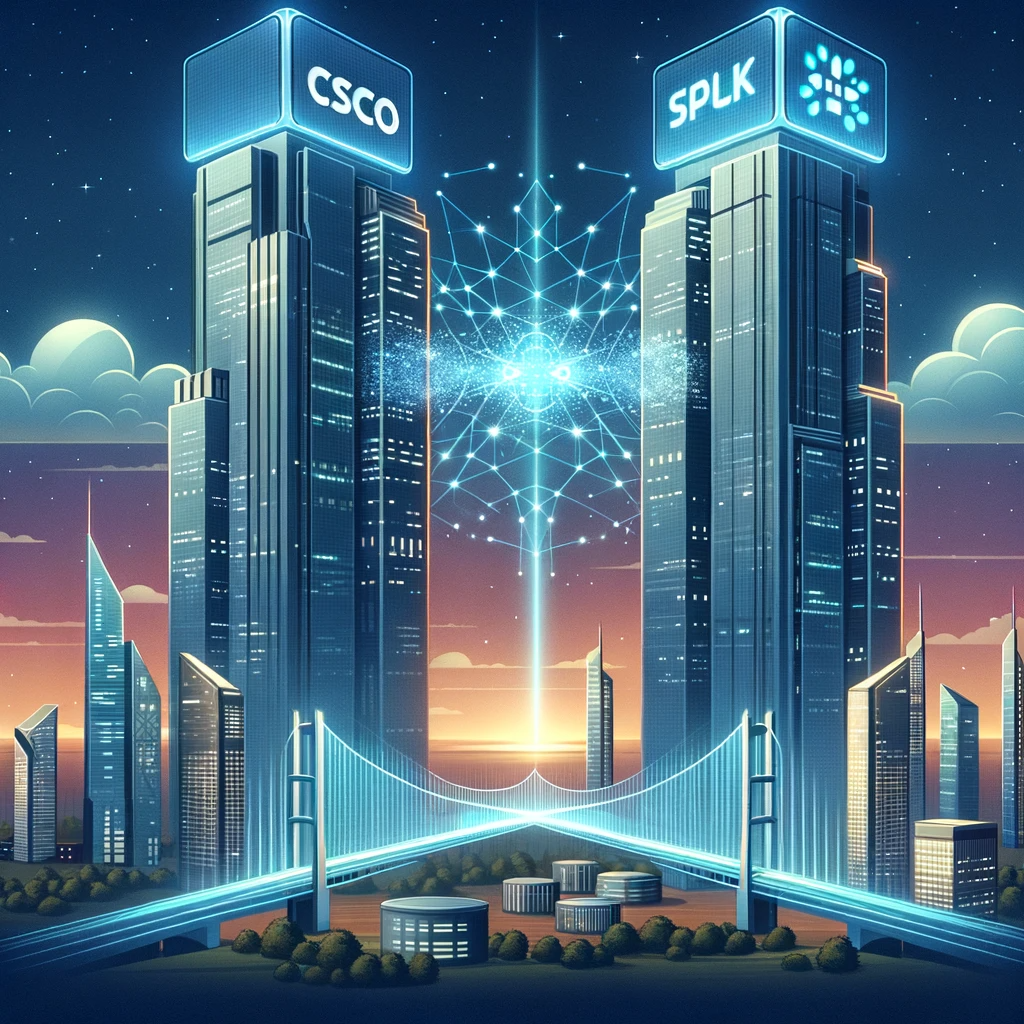 Summary
In Part 2 we discuss the implications for arbitrageurs and CSCO investors.
We scrutinize CSCO's strategic rationale for acquiring SPLK for its data and AI.
We also review CSCO's rationale for acquiring SPLK as it relates to EDR and observability.
Lastly, we include some scenario-based valuations.
Part 3 will cover the implications for SPLK's competitors.
Implication for M&A Arbitrageurs
The CSCO-SPLK deal stands a strong chance of approval. However, big tech acquisitions now face heightened regulatory scrutiny, leading to a higher than normal failure rate, especially since the appointment of Lina Khan as the head of the FTC by the Biden Administration. Khan is committed to curbing the acquisition power of tech giants, even if the target is a niche startup in a market where the acquiring company doesn't dominate.
The anti-trust scrutiny from the EU has also risen substantially. There is ample tension between the different views on big tech dominance from the US and the EU regulators. The EU hopes to create domestic tech champions, a protectionism stance that many find to be unreasonable and ideology-driven.
Finally, for companies with revenue from China, the increased geopolitical tension also puts heightened risk of Chinese regulators blocking the deal, not on the grounds of anti-competitive concerns, but geopolitical considerations. For example, INTC's TSEM (Tower Semiconductor) acquisition was approved by major regulators across the world but received no approval from the Chinese regulator. This is very likely due to INTC's influence in cementing the Chips Act and its increased ties with EU and US regulators, who masterminded the blockade that prevented China from accessing semiconductor-related products.
The SPLK acquisition is one of the biggest acquisitions in tech this year, apart from the $59bn MSFT-Activision deal and $61bn AVGO-VMW acquisition. Unlike MSFT expanding in the video game market, and AVGO entering the software business, both of which are not core to their business, CSCO has more overlap with SPLK, especially with its expansive security portfolio and broad presence across enterprise tech. This could potentially attract more regulatory scrutiny and potentially block the deal. At the same time, CSCO can argue that there are many next-gen SIEM players on the rise, and this acquisition won't hurt the competitive dynamics of the industry.
Regulators, particularly from the US, seem more focused on the broad goal of preventing big tech's expansion than on fostering genuine market competition. For instance, the FTC halted Meta's acquisition of a niche VR gaming startup and blocked AMZN's purchase of a home robotics company. Yet, they seemed less concerned about MSFT's bundling strategies, which nearly almost killed Slack and ZM, clearly leveraging their dominant market position in a harmful way. Additionally, actions such as GOOG's alleged content appropriation from Yelp on Google Maps and AAPL's 30% commission on all app store transactions have largely escaped FTC's scrutiny. Such less-publicized anti-trust behaviors appear to be overshadowed by broader political objectives.
Therefore, while CSCO's incoming SPLK value creation thesis, centered around pushing the product to its customer base via aggressive bundling and price reductions, seems anti-competitive and an exploitation of its market leading status to us, the FTC and other regulators may overlook these micro dynamics as they are pursuing a grand macro agenda more concerned with big tech names.
In addition, as an infrastructure company that has less publicity, the EU regulator will very likely give it a pass too. For the Chinese regulator, it is tricky. Although CSCO has indicated that it doesn't require the regulatory approval from China, due to CSCO's footprint within China, there is still a small risk. For the upside, CSCO has always been a smart player in political play and it has been dealing with local government customers and state-owned enterprises for a very long time. It was the original supplier of hardware and related technology for China's Great Firewall, that censored domestic Internet traffic at great scale. So they should be able to handle the politicized anti-trust regulatory screening better than INTC did.
To sum up, this deal has a relatively higher likelihood of going through anti-trust screening, despite the scrutiny on big tech M&A has risen substantially over the years. Due to CSCO's shady anti-trust modus operandi, and SPLK's high-but-weakening market share, most regulators may not view it as a big anti-trust threat. The risk persists as the regulatory landscape has shifted to an uncertain and less rational one. Should the deal fail to go through regulatory approval, SPLK's share price may experience a big dip as the company is still in trouble.